Issey Miyake Runway + Backstage
---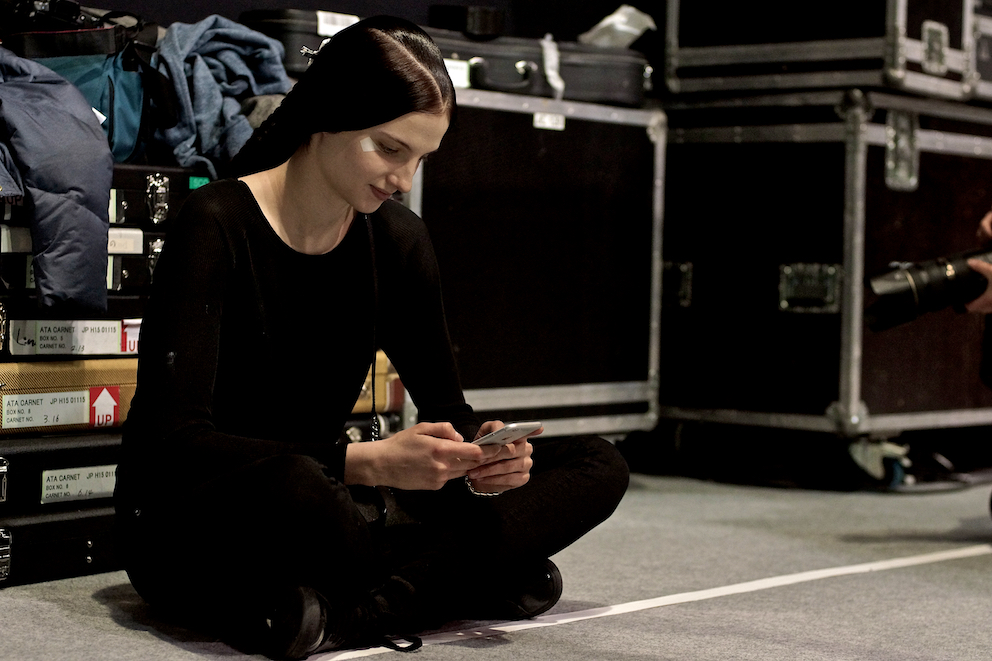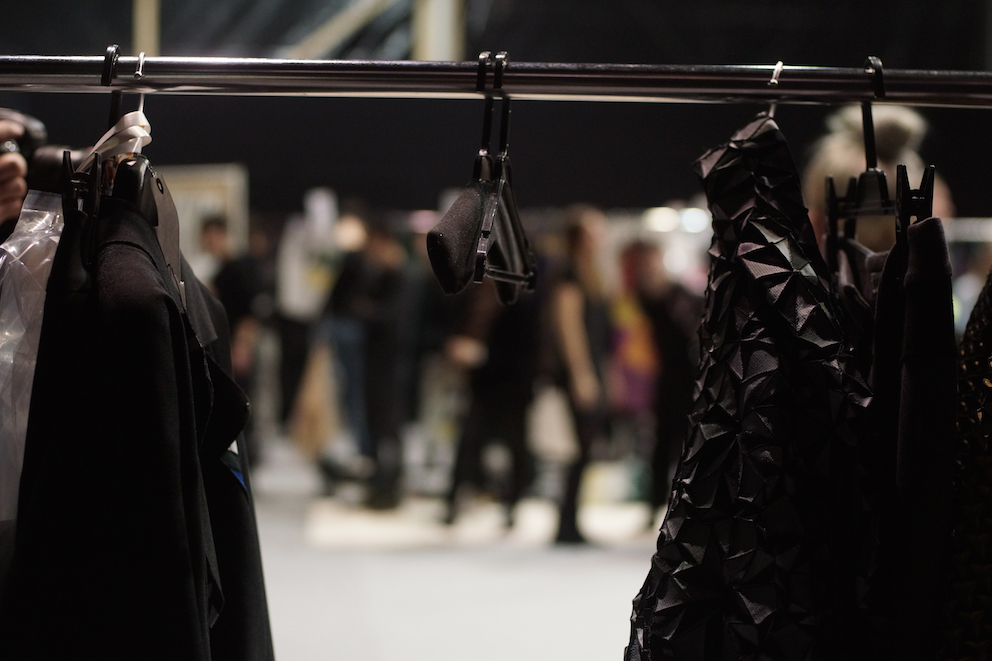 ISSEY MIYAKE RUNWAY + BACKSTAGE As a photographer, one that does street style but actually thinks himself as a street photographer in a general sense, I have always been more fascinated by the whole process that most people do not get to see. So it is a delight when I get my hands on a backstage pass and get to go around pointing my camera at people when they least expect it. For me it is about those moments that are not posed, someone munching on a cereal bar or reading a book, texting a friend back home or listening to music… someone who is in the room but their mind is somewhere else, like a bubble of peace inside a sea of chaos. A very precise chaos I must add.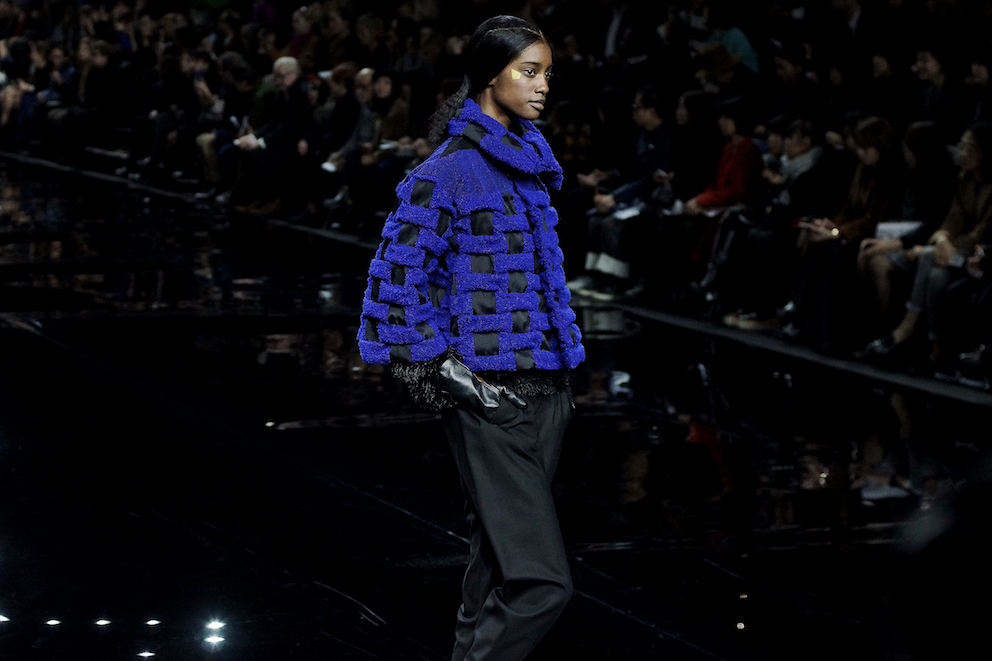 Issey Miyake is a Japanese designer and there is always something essential about that statement. You see it in the origamic design, the -almost- tessellation of the fabric into folds and colors. Something about the volumes and the emptiness that forms between you and the clothes you wear. The space it creates. I like it, and of course it photographs well. It is almost architectural.
At Issey Miyake Runway + backstage it started with a simple makeup, some highlights, and traces of color like a lost panel of the clothing that made its way where it was never supposed to be. Then a folded braid or a cascading hair that zig-zags almost static; all things that take time, patience, and a steady hand, clothes hanging in a rack and a lot of running around. So I try to stay out of people's way and be in there whilst being an outsider.
Photos and text by Roberto Campos
Everything frenetic transforms into a steady walk and a determined stare; pose, turn around and back to the backstage you go. It is of course all about the clothes and in the digital age, the show is not just for the people attending; it is for me taking the photo and for you to look at it from around the globe. So that we all get to see Issey Miyake's newest collection, but not only.
Read Also: