Color of the year 2018: Ultra Violet
---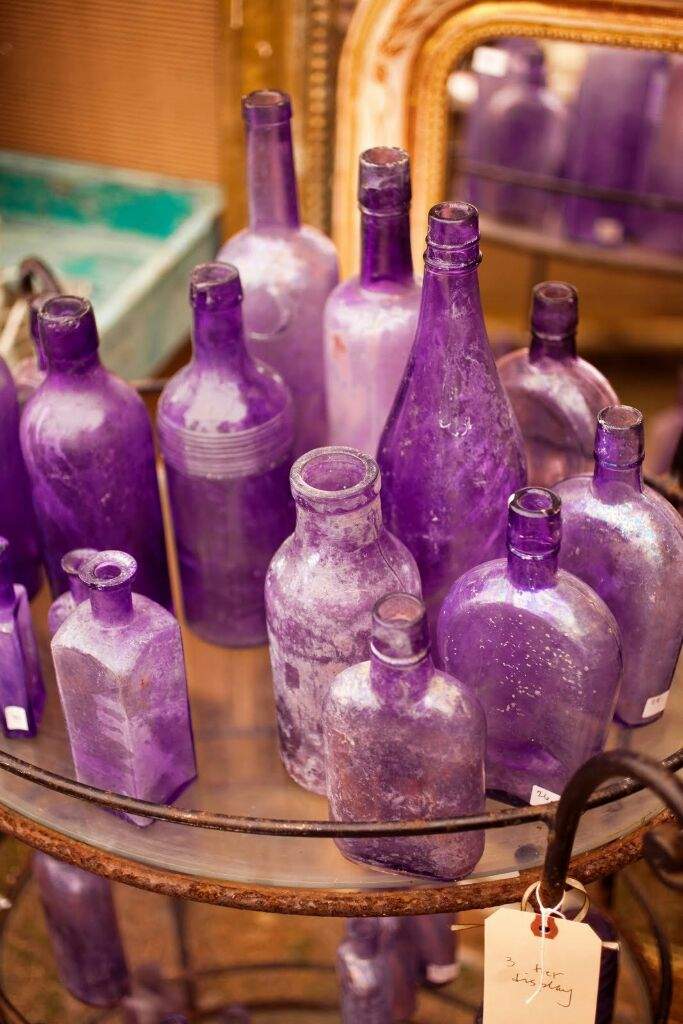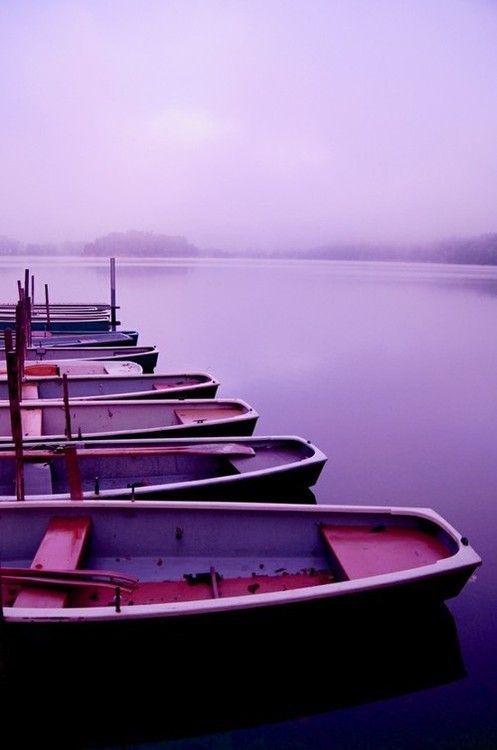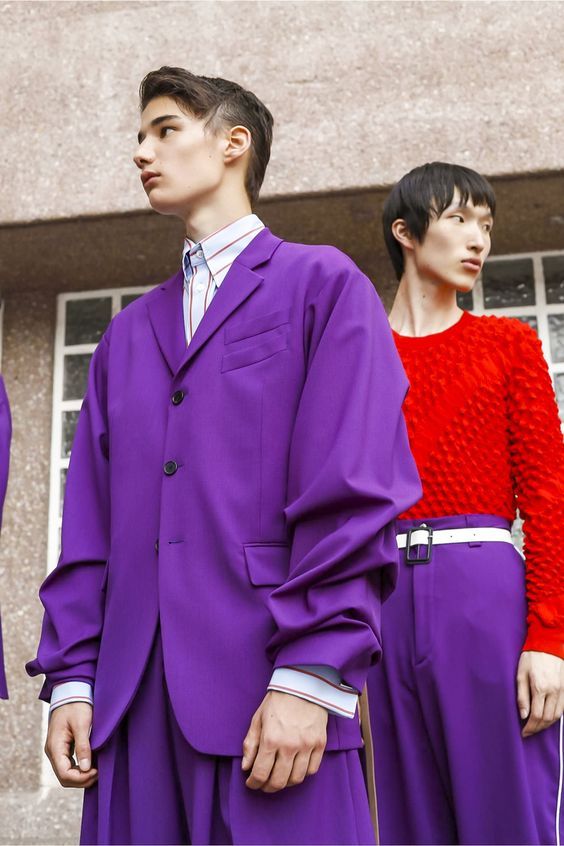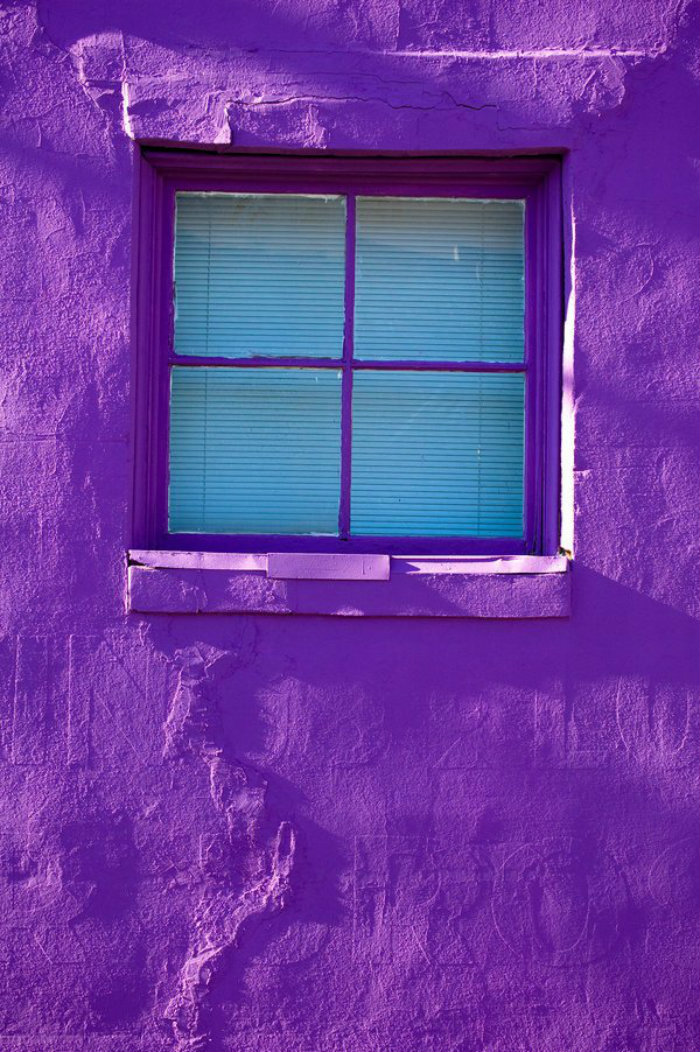 Images via Pinterest.com
ULTRA VIOLET The global institution of color, Pantone, named Ultra Violet the color of the year. It's a color associated to the future and to what is innovative and imaginative.
Pantone was founded in the 60s and it wasn't until 1963 when the company created the first chromatic identification system; this system is nothing less than Pantone Guides, which are cards organizing each color according to its hue, lightness and saturation.
Every year Pantone chooses a color that will be the protagonist. Some of you may ask yourselves how hard can it be to make a decision concerning color. We will clarify some of your doubts about the color of the year.
¿Who decides which color will be color of the year? Well, a group of 40 experts from different countries and the 3 main directors of the company.
¿How do they make the decision? The choice of color of the year goes beyond fashion and design tendencies. Different elements ought to be considered, such as social factors, economic and cultural context, and also entertainment news.
¿What does Pantone Ultra Violet stands for? 2018 Color of the year represents a defying future that is currently testing the entire world; a world that needs people to awake their minds and creativity, in order to stimulate innovative concepts and ideas that can turn into solutions for our society.
¿Where does Ultra Violet stands for fashion and beauty? Ultra Violet is a color that shines by itself and the person who wears it in clothing, accessories or makeup just stands out before everybody.
In fashion, Ultra Violet can communicate different aspects depending on the colors you choose to combine it with. If you do it with metallics it shows eccentricity and creativity; if you combine it with earth colors instead, Ultra Violet accentuates femininity.  Finally, wearing it with grey shades, it is a way to look elegant. Nothing communicates more genuineness than owning your decision to dress with an unconventional colorful outfit.
Regarding beauty, Ultra Violet will always bring a spectacular touch to your makeup. On your lips, it communicates self-confidence; however on your eyes, weather it is as eye-shadow or eyeliner, it will be a more discreet way to wear it but without loosing the mystique touch in your makeup.
Ultra Violet's long story short… In a few words, people need to catch up with the speed of changes that are happening every single day. That's why, Pantone's goal this year is to offer everybody a color that inspires us to act.
ULTRA VIOLET La máxima institución del color, Pantone, declara que el Ultra Violeta es el color del año. Se trata de un color asociado al futuro, es decir a aquello que es innovador e imaginativo.
Pantone se fundó en la década de los 1960s y no fue hasta 1963 que la empresa creó el primer sistema de identificación cromática; este sistema no es nada más y nada menos que las Guías Pantone, es decir las pequeñas tarjetas que organizan cada color de acuerdo a su matiz, brillo y saturación.
Cada año Pantone elige un color que se convertirá en el color estrella. Algunos de ustedes se preguntarán ¿qué tan difícil puede ser decidirse sobre un color? Enseguida aclaramos algunas dudas sobre el color del año.
¿Quién elige el color del año? Un grupo de 40 expertos de diferentes países y 3 directivos de la empresa.
¿Cómo lo eligen? La elección del color del año va más allá de las tendencias en diseño y moda. Se toman en cuenta diversos aspectos como lo son los factores sociales, el contexto económico, cultural y de entretenimiento.
¿Qué representa el Pantone Ultra Violeta? El color del 2018 representa un futuro desafiante que pone a prueba al mundo entero; un mundo que pide a gritos despertar la mente y creatividad de las personas, con el objetivo de estimular ideas y conceptos innovadores que se conviertan en soluciones para nuestra sociedad.
¿Qué hay del Ultra Violeta en el mundo de la moda y la belleza? El Ultra Violeta es un tono que destaca por si mismo y aquel que lo porta en prendas, accesorios o maquillaje se impone ante su público. En moda, el Ultra Violeta puede comunicar diferentes elementos, de acuerdo a los colores con los que se le combine. Combinarlo con todos metálicos comunica excentricidad y creatividad, sin embargo, combinarlo con una paleta de colores tierra puede acentuar la feminidad; por último, utilizarlo con tonos grises será una manera de lucir elegante. Nada comunica más exclusividad que saber portar con seguridad un conjunto con colores inusuales. En cuanto a belleza, el Ultra Violet siempre brindará un toque espectacular al maquillaje. Plasmarlo en los labios, transmitirá seguridad en sí misma y utilizarlo en los ojos, ya sea con sombras o delineador,  o en las uñas, es una manera de disimular la intensidad del color, pero conservando la mística en el maquillaje.
Ultra Violeta en pocas palabras… En una realidad donde el cambio es cosa de todos los días, las personas necesitan adaptarse y sentirse incluidas en el ritmo con el que avanza el mundo. Por eso, Pantone tiene como objetivo este 2018, ofrecernos un color que nos inspire a actuar.